New CD "Not My Lover" ( WAve Music 15001). Official Launch Date: December 12th 2015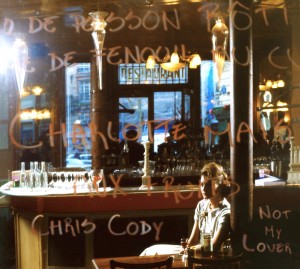 Pop it, sample track from the album:

For Satie

To buy "Not My Lover":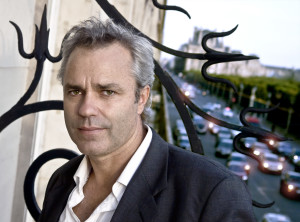 MEDIA RELEASE Not My Lover
Chris Cody (Wave 15001)
Pianist Chris Cody's new album Not My Lover is a potent blend of music styles celebrating Cody's love of jazz and classical music and the influences of French, African and Arab music from the years Chris was based in Paris.
"This album is a tribute to Paris, the town I love, and its people. I moved to Paris in my early 20s, living in the centre of town for many years. I fell in love with its cafés, bars, and history soaked streets, its nonchalant people with all their attitude and healthy disdain for outsiders, their sense of humour and constant willingness to discuss and have an opinion on anything and everything.
I met and played with all sorts of people from many diverse backgrounds – European, African, Arab, Asian or American – all with their own unique experience and story to share and all united by their love of France."
The album features some of Australia's finest jazz musicians – Karl Laskowski, Brendan Clarke, and James Waples and crowns a successful year for Chris after concert tours in France, Australia, New Zealand and New Caledonia.
It has been beautifully recorded at Linear Studios in Sydney with sparkling mastering by Michael Lynch and superb photos and artwork by Paul Faure-Brac.
Chris's music marries contemporary urban grooves with originality, warmth, lyricism and humour and has received rave reviews from the critics and seduced a wide and diverse public around the world.
Album available from 1 December 2015 in all good record stores, Readings, Birdland and here at www.chriscody.com
AUSTRALIAN LAUNCH CONCERTS:
Saturday12 December 12, 8pm
Foundry 616, www.foundry616.com.au
616 Harris Street, Ultimo
Tel: 02 9211 9442
Sunday 13 December, 8pm
Uptown Jazz Café; www.uptownjazzcafe.com
177 Brunswick St. Melbourne
Tel: 03.9416 4546
EUROPEAN LAUNCH CONCERTS mid-2016: To be announced, stay tuned!
The sound of midnight in Paris John Shand, Sydney Morning Herald, Australia
Full of music and future! Le Monde, France
Exhilarating … a feast of melody… an inspiration never at fault JazzHot, France