In this section you'll be able to find out more about each of the CDs by Chris Cody, the Chris Cody Coalition and his other groups.
Hot News! Just released in December 2015 !
NEW ALBUM :
Not My Lover (WAVE 15001, Australia).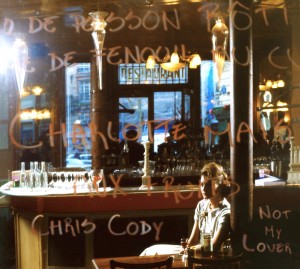 Pop it, from Not My Lover, :

Some other pieces in MP3 format:
Conscript from album of same name:

Time To Leave from the album Midnight Tide;
Chiara Luna. from the same album;
or El Bahdja, the first track on the CD Oasis.
Enjoy and if you have any problems playing them, please let me know